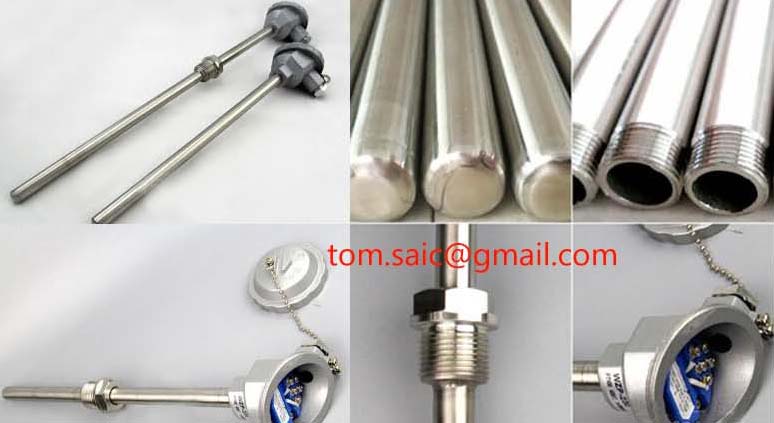 Product introduction:
WRN-230 Assembly Thermocouple that was produced by Shanghai Automation Instrumentation Company, Industrial assembly thermocouples are used as temperature sensors, usually in conjunction with display instruments, recording instruments and electronic regulators. It can directly measure all kinds of production process from 0 ℃ ~ 1800 ℃ in the scope of liquid, steam and gas medium, as well as the surface temperature of the solid.
According to national regulations, our factory began to produce platinum-rhodium 30-platinum-rhodium 6, platinum-rhodium 10-platinum, nickel-chromium-nickel silicon, nickel-chromium-copper nickel, copper-copper nickel, iron-copper nickel and other types of thermocouple in accordance with IEC international standard since 1987, which should meet JB/ t3238-1999 standard.
Working principle: the working principle of thermocouple is: two conductors with different components are welded at both ends to form a loop. When there is a temperature difference between the measuring end and the reference end, the thermal current will be generated in the loop. When connected with the display instrument, the thermocouple will be indicated on the instrument, and the corresponding temperature value of the thermoelectric electromotive force generated will be determined.
The thermoelectric electromotive force of the thermocouple will increase with the temperature rise of the measurement end. The size of the thermoelectric electromotive force is only related to the material of the thermocouple conductor and the temperature difference at both ends, and is independent of the length and diameter of the thermal electrode.
The prefabricated thermocouple is mainly composed of junction box, protective tube, insulating sleeve, wiring terminal and thermal electrode, and is equipped with various fixed installations.